Covid-19: crisis management and recovery in local  territories
The health crisis has revealed the importance of fluid coordination between state services and those of the local and regional authorities as well of an efficient sharing of responsibilities, which leaves room for differentiated approaches depending on the diversity of local situations. Expectations are high for a recovery plan that right away reactivates the socio-economic dynamics of the territories and accelerates their ecological transition.
---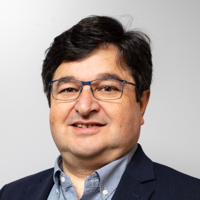 On behalf of BEST, which France Urbaine is happy to support, I warmly thank France Strategy and ANCT for hosting this 19th meeting.
Our discussions have shown that we have all experienced the same enormous mobilization in the face of the pandemic. Whether we have done it within the State administration or with the local and regional authorities, our days have been made of permanent adaptations to the needs of collaboration, collective intelligence, association of citizens and businesses …
Basically, we have accomplished in a hurry what we have been advocating for a long time without really succeeding. Better yet, we all agree on the lessons of the crisis and the goals of the recovery plan.
Will we be able to maintain this remarkable alignment of visions and interests in its implementation? This will require learning to trust us, and this can only happen through dialogue, a process that renews working relationships between responsible public actors.
It is not without significance that this meeting ended on the theme of the Citizen's Climate Convention, a fine example of collaborative work between people with no other mandate than to reflect collectively and without a priori on concrete policies of general interest.
Olivier Landel
General Delegate of France urbaine

PROGRAM
Management of the health crisis
The territorial impact of Covid-19 in OECD countries: managing the crisis between levels of governance
> Dorothée ALLAIN-DUPRÉ, Head of unit Decentralisation, Public Investment and Subnational Finance
The French organization of the health crisis in relation with regional and local authorities

> Thomas DEGOS, Prefect, Coordinator from March to June 2020
Testimony from a region severely affected by the pandemic: Grand Est

> Pierre LAPLANE, Chief Executive of the City and the Eurometropolis of Strasbourg
Management of the crisis by the health authorities of the German Länder
> Stefan HAHN, Deputy Managing Director of Deutscher Städtetag (equivalent of France urbaine in Germany)
Management of the pandemic and federalism in Belgium: chronicle of an announced chaos
> Rochdi KHABAZI, Director General of Brussels Local authorities of the Brussels-Capital Region
Recovery plan(s) and ecological transition
France Relance, a large-scale investment plan with ecological transition as a guiding thread: what role for local and regional authorities?
> Charlotte GOUNOD, Advisor to the cabinet of the Minister of the Economy, Finance and Recovery
Aid measures from the German recovery plan and stimulation of a decarbonized economy
> Hilmar von LOJEWSKI, Deputy Managing Director of Deutscher Städtetag (equivalent of France urbaine in Germany)
How to leverage the Recovery Plan to boost and speed up climate-friendly investments

> Pierre DUCRET, Chairperson and Director of Territorial Activities of the I4CE (Institute for Climate Economics) think tank et Benoît LEGUET, Director General of I4CE and member of the The High Council on Climate (HCC)
Overcoming the crisis through cooperation between densely populated and rural areas and a humane-centered economy

> Pierre VELTZ, town-planner, sociologist et economist, former CEO of the  Paris-Saclay public establishment
Citizen's Climate Convention: when citizens "make" the law
> Léo COHEN, Member of the governance committee for the Citizen's Climate Convention, former Ministerial Advisor at the Ministry of Ecological and Inclusive Transition
New relationships between the State and local and regional authorities
The French National Agency for Territorial Cohesion and its role in the local-scale implementation of the recovery plan

> Yves LEBRETON, General Director of the Agency (ANCT)
Local and regional authorities and sustainability issues
> Gilles de MARGERIE, General Commissioner of France Stratégie, a think-tank placed under the Prime Minister
Autonomy, responsibility and dialog, three principles to rethink the relationship between the State and the local and regional authorities

> Olivier LANDEL, General Delegate of France urbaine