Brussels, a multi-faceted city-region

Brussels, home to many international institutions, is a Region that is still facing various challenges: increasing poverty, significant population growth, low employment rate … The Brussels Region is also full of opportunities, seized by the public authorities, to become an ambitious capital, safe, with "soft" mobility, with accessible housing, pleasant to live in. The complexity of the distribution of competences pushes the various institutions to find synergies and collaborations, in order to propose to the citizen the best possible services.

---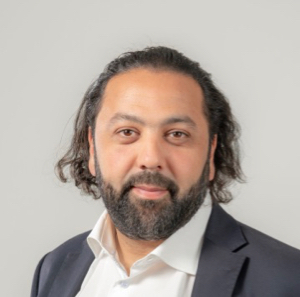 These were exceptional days for the BEST network, seeing as the meetings took place in Brussels instead of in France. As is the custom when we meet abroad, no specific subject has been selected. The goal was to paint a picture of the Brussels-Capital Region by discussing certain crucial themes that determine the Belgian capital's future, but also that of other metropolises.
After a first morning session devoted to the Brussels institutional and financial context, as well as our future mobility, we visited the Canal zone by boat, where extensive urban renewal is taking place, and we ended our journey at Molenbeek's social service. The next day's meeting took place in the Brussels Parliament, where the focus was on security and housing. The concept of a Belgian integrated police force captured the public's attention, who praised the cooperation between the numerous police authorities.
It was an opportunity for the BEST network to become acquainted with a system that differs a lot from the French system whilst at the same time bearing many resemblances as well. The challenges faced by the Brussels-Capital Region are very often the same as those in other European cities, such as high unemployment levels, a demographic boom, continuous poverty rates, difficult access to housing…
We are very pleased that we could welcome the BEST network here in Belgium and we hope that we have provided food for thought for our guests.

Rochdi Khabazi
Director General of Brussels Local Authorities

PROGRAM
See presentations
Setting the context: institutional and financial framework
Brussels-Capital Region: context and institutions

> Christian LAMOULINE, Secretary General of the Brussels Regional Public Service (SPRB)
Institutional framework of the Brussels municipalities

> Philippe ROSSIGNOL, Chairperson of the Brussels Federation of Communal Secretaries
Inter-municipal cooperation
> Jean-François BROUWET, Legal Officer in Brussels Local Authorities

> State of finances of the Brussels municipalities 2014-2018
> Anne WILLOCX, Director of Local Finance in Brussels Local Authorities
The mobility of the future
What will tomorrow's mobility be?
> Brieuc DE MEEÛS, Administrator – Managing Director of STIB (Brussels Region inter-municipal transport company)
Draft Regional Mobility Plan
> Christophe VANOERBEEK, Director General of Bruxelles-Mobilité
Visits
Brussels Canal Zone, a high potential industrial setting
> Tom SANDERS, Director of the Territory Strategy Department of Perspective; Mathilde BERLANGER, Jade KAWAN and Sven VERCAMMEN, Project Managers at Perspective
The Public Centre for Social Action (CPAS) of Molenbeek-Saint-Jean
> Géraldine BASTIN, Chairperson of the CPAS Molenbeek, Didier ROZEN, Temporary Secretary General of the CPAS, and collaborators
Alternative solutions for housing accessible to all
Innovative habitats and their recognition in the Brussels Region
> Nicolas BERNARD, law professor at Saint-Louis University, specialist in housing law and policy
Housing purchases partly subsidized by the Region
> Nathalie RENNEBOOG, Acting General Manager, Urban Renovation Department, CityDev
Security, a collaborative matter
Context and challenges of security in Brussels

Jamil ARAOUD, Director General of Brussels Prevention & Security
Belgian federal and local police: structure and functioning
Michaël JONNIAUX, Divisional Commissioner, police chief of the Montgomery Area