New urban players and urban services
Digital giants, local startups and participatory democracy on the one hand, municipal governance, forgotten cities and a desire for the state on the other: the paradoxes of transition in metropolises.
---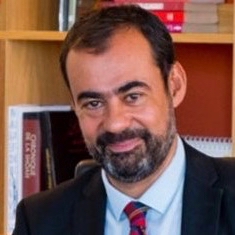 The theme of this 21st meeting, vast if ever there was one, allowed us to welcome a wide variety of interventions, each in its own way rich in lessons.
We thus glimpsed, beyond the simplistic vision of the smart city, the extraordinary interweaving of the challenges of the digital revolution which has only just begun. We learned about the chain of causes that led to the abandonment of Project Yellow Park, and this presentation reminded us how useful it is to analyse our failures. We have shared the intelligence poured into the construction of the Lyon metropolitan pact, from which we can draw inspiration.
Beyond these three examples, I would like to thank all the speakers and salute the great interest of their remarks. Our meetings are more than just benchmarks. Recently arrived in the BEST network, I can see how meeting my colleagues enriches the knowledge I thought I had of the institutions in which they work. I am happy that Nice, this city of legendary hospitality whose inhabitants are rightly said to open their arms to you and never close them, was able to welcome this wonderful meeting.
Lauriano Azinheirinha
CEO of the Administration of the Nice Côte d'Azur Metropolis and the City of Nice
PROGRAM
See presentations
Research
Ten key lessons from the crisis to build better cities
> Aziza AKHMOUCH, Head of the Cities, Urban Policies and Sustainable Development Division at the OECD
If not be smart, what to do with data?

> Patrick LE GALES, research director at CNRS, dean of the Urban School of Science Po, professor at Sciences Po and Fellow of the British Academy
The city facing new entrepreneurs in public services: social startups and territory anchored platforms

> Thibault DAUDIGEOS, professor of management in the Men, Organizations and Societies department at Grenoble École de management, coordinator of the "Territories in transition" chair
Top-down metropolis and polarization: a new relationship between companies and territories?
Based on Pierre Vermeren's book: Impasse de la métropolisation
> Éric ARDOUIN, CEO of the Administration of Toulouse Métropole and the City of Toulouse
Experience sharing
Securing water resources in the 49 municipalities of the Nice Côte d'Azur metropolis: the successful example of the Eau d'Azur public management authority

> Lauriano AZINHEIRINHA, CEO of the Administration of the Nice Côte d'Azur Metropolis and the City of Nice
Citizen participation in the city in transition: the example of Grenoble

> Emmanuel ROUÈDE, CEO of the Administration of the City of Grenoble
New Beaujoire stadium, Yellow Park operation

> Olivier PARCOT, CEO of the Administration of Nantes Métropole and the City of Nantes
The city of the quarter of an hour, big bang of proximity

> Marie VILLETTE, General Secretary of the City of Paris
The metropolitan coherence pact 2021-2026 of the metropolis of Lyon
> Anne JESTIN, CEO of the Administration of the metropolis of Lyon
Debate
Around the work of the group of elected representatives "Decentralization" of France urbaineBased on a project initiated by the elected leadership of France urbaine and led by two consultants in public innovation and public action design:
> Olivier RYCKEWAERT, founder of AMO/OR
> Jacky FOUCHER, manager of Grrr Creative agency