The making of the city : strategies and managerial challenges
Transversal issues, energy and ecological transition, participatory approaches, public and private stakeholders' interaction, "managerial revolution", growth crisis are some of the ingredients that make the making of the city more and more complex. They impose new strategies as well as an overall rise in competence, by community agents, elected officials and structures dedicated to development operations. It is the arduous task of Chief Executives to achieve the matching between public policies, projects and a "participative" organization necessarily adapted to the particular context of their territory.
---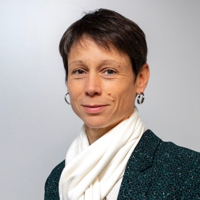 This meeting allowed us to understand the urban development of the city in relation to the context, the political priorities and the multiple stakeholders that contribute to the making of the city.
Examples of cities destroyed during the Second World War, port cities or perimeters of local authorities in full transformation process have shown the necessary variety of public policies in response to always specific situations. Unsurprisingly, the energy transition was widely invoked in our exchanges, through the responses provided by the configuration of public spaces, the construction methods or the urban services.
The common thread of this meeting was the notion of sharing the function of urban planning and development of the city.
In particular, the afternoon shared by the BEST network and the Club Ville Aménagement gave rise to a constructive dialogue on the cooperation between the cities' administrations and the dedicated management structures (SEM, SPL, SPLA …), which we will have the opportunity to continue.
In general, each of the participants emphasized in their own way that local authorities can less and less think of themselves as "owners" of the urban transformation. They have an interest in evolving towards a role of regulator and gatherer-integrator vis-à-vis the private actors, but also of co-production of the city with its users as well as with their own agents.
Exchanges that are undeniably rich in meaning for our chief executive function in its managerial as well as strategic dimension.
Laurence Quinaut
Chief Executive of Rennes Métropole and the City of Rennes
PROGRAM
Strategies for adapting to new challenges
Urban development "changes hands": how to fit into the new paradigm?
> Brigitte FOUILLAND, Executive Director of the Urban School of Science Po
Role of planning in the reinvention of Rotterdam in a resilient city
> Joseph MELCHERS, Director of Urban Development, City of Rotterdam
Attractiveness and partnership strategy of the metropolis of Lyon
> Anne RINGLET, Director of the urban project management of the Metropolis of Lyon
Contractualized city, negotiated city: the example of Rennes
> Alexis MARIANI, Director of Urban Development and Housing, Rennes Métropolis
Urban development, institutions and citizens
How Strasbourg adapts the making of the city to social and environmental issues
> Pierre LAPLANE, Chief Executive of the City and the Eurometropolis of Strasbourg
Aix Marseille Provence: new interplay between stakeholders for an intense metropolis
> Domnin RAUSCHER, Chief Executive of Aix Marseille Provence Metropolis
The making of the urban project: interactions between stakeholders and tensioning
> Éric BAZARD, CEO of the SPL Deux-Rives, President of the Club Ville Aménagement
> Laurent THÉRY, Honorary Prefect, Grand Prix de l'urbanisme 2010
Making the city with its citizens : the Rennes 2030 approach
> Laurence QUINAUT, Chief Executive of the City of Rennes and Rennes Métropolis
Urban project and energy transition
Eco-districts of Stockholm : design and feedback
> Ingela LINDH, former Chief Executive of the City of Stockholm
Urban development in a city in transition: the example of Dunkirk
> Patrick LAMBERT, Chief Executive of the Urban Community of Dunkirk
How to accelerate the energy renovation of the private housing stock ?
> Vincent AUSSILLOUX, Director of the Economy and Finance Department of France Stratégie
Nantes Métropolis' energy transition : from the democratic debate to the road map
> Olivier PARCOT, Chief Executive of the City of Nantes and Nantes Métropolis
Grenoble, a city in transition
> Emmanuel ROUÈDE, Chief Executive of the City of Grenoble
© photo Jean-François Molière, Creative Commons