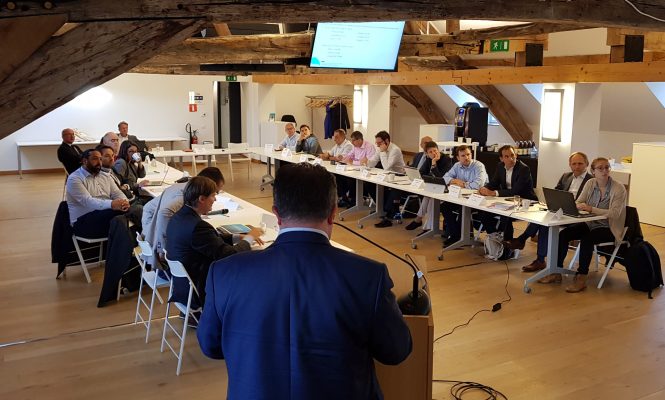 Click on the + to see the presentations used by our speakers. Complete display is for members only (a password will be requested).
Christian LAMOULINE

Secretary General of the Brussels Regional Public Service (SPRB)
---
Brussels-Capital Region: context and institutions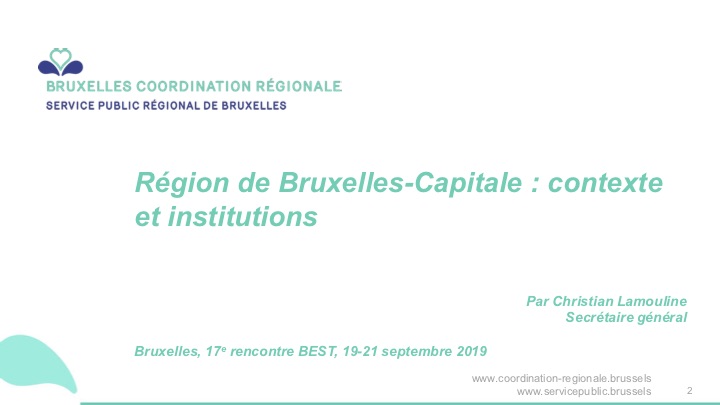 Philippe ROSSIGNOL

Chairperson of the Brussels Federation of Communal Secretaries
---
Institutional framework of the Brussels municipalities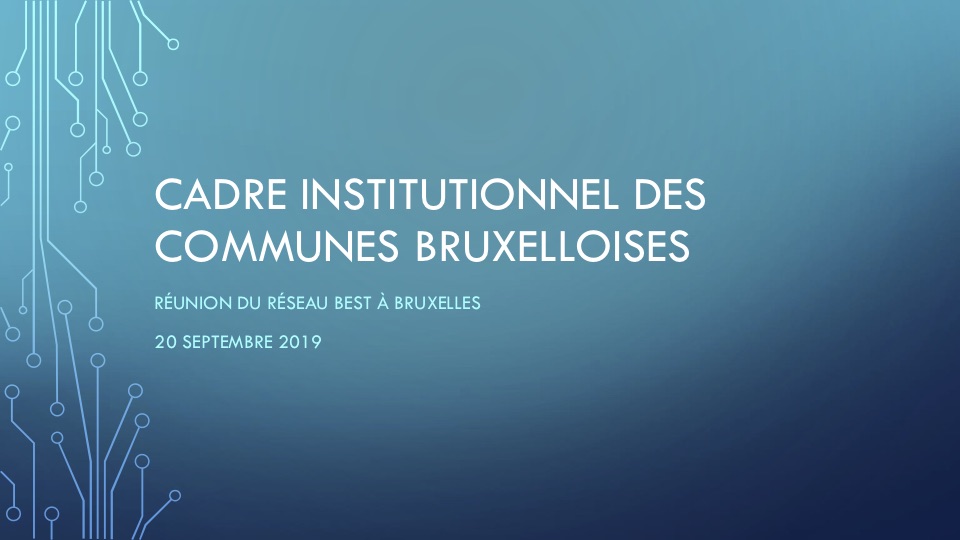 Anne WILLOCX

Director of Local Finance in Brussels Local Authorities
---
State of finances of the Brussels municipalities 2014-2018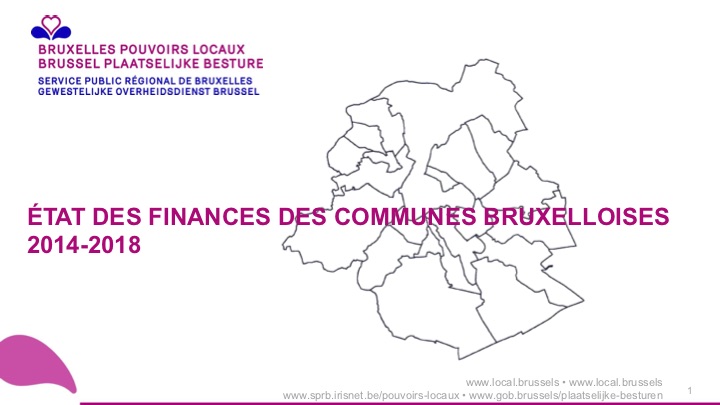 Brieuc DE MEEÛS

Administrator – Managing Director of STIB (Brussels Region inter-municipal transport company)
---
What will tomorrow's mobility be?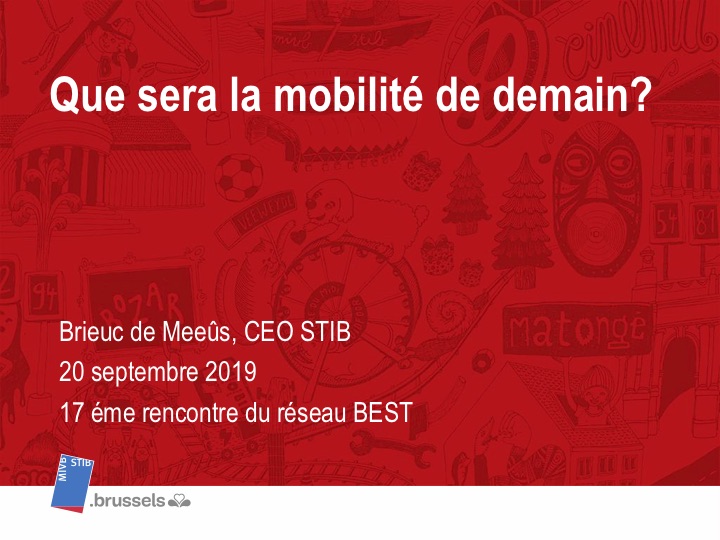 Tom SANDERS

Director of the Territory Strategy Department of Perspective
Mathilde BERLANGER, Jade KAWAN et Sven VERCAMMEN

Project Managers at Perspective
---
Brussels Canal Zone, a high potential industrial setting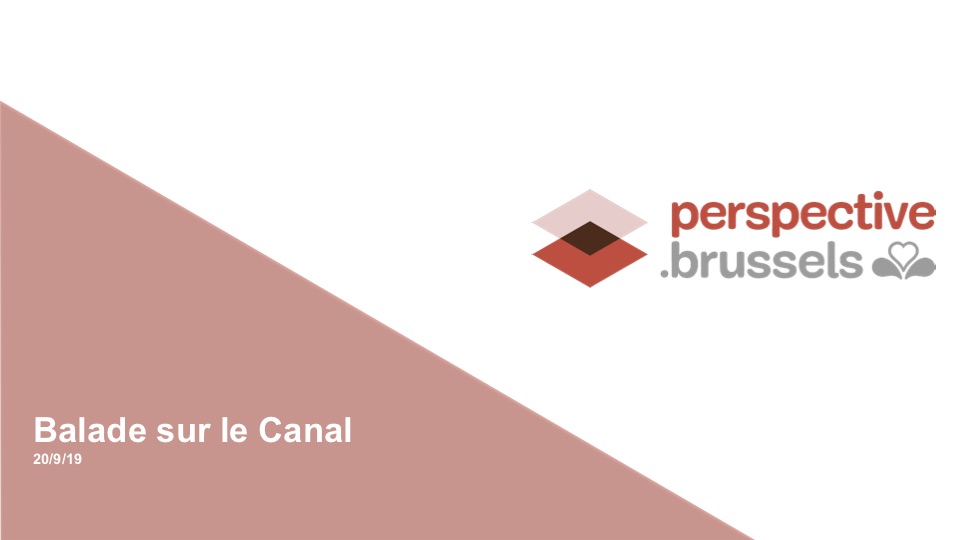 Géraldine BASTIN

Chairperson of the CPAS Molenbeek
Didier ROZEN
Temporary Secretary General of the CPAS
---
The Public Centre for Social Action (CPAS) of Molenbeek-Saint-Jean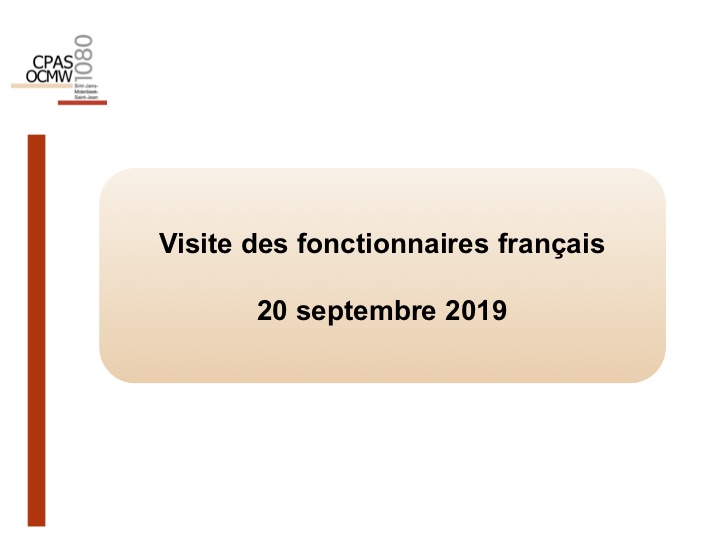 Nicolas BERNARD

Law professor at Saint-Louis University, specialist in housing law and policy
---
Innovative habitats and their recognition in the Brussels Region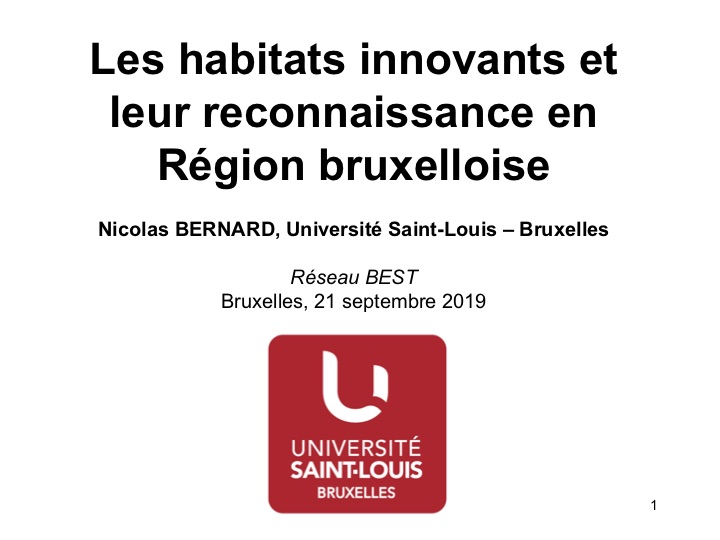 Nathalie RENNEBOOG

General Manager, Urban Renovation Department, CityDev
---
Housing purchases partly subsidized by the Region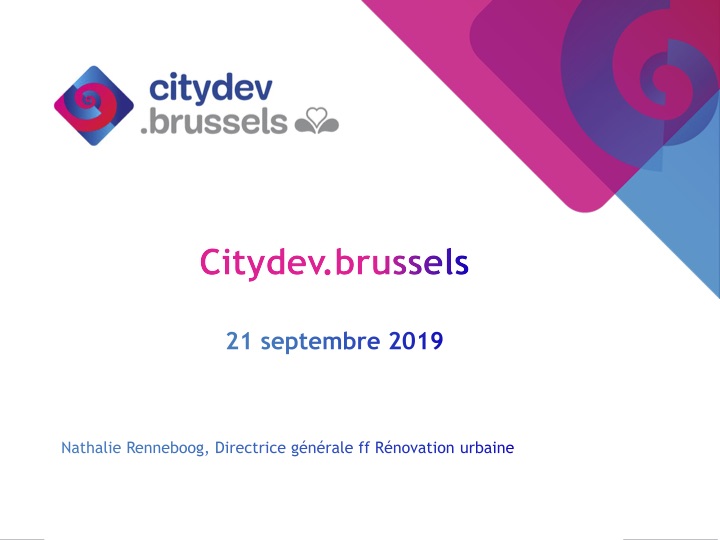 Jamil ARAOUD

Director General of Brussels Prevention & Security
---
Context and challenges of security in Brussels